Online Banking Education & Awareness
Is Online Banking Safe?
The internet is an inherently unsafe environment and consumers must be careful when using online banking services at any financial institution. Croghan Colonial Bank works hard to provide a safe and secure online banking service, however consumer awareness and diligence are encouraged to minimize risks of internet usage.
Type of Threats to Online Banking Customers
Malware
Malware is short for malicious software. Malware includes viruses, spyware and other software designed to gain access to or damage a consumer's personal computer. Malware may be present on websites or hidden in document attachments, links, photos or videos. Malware is often disguised as email from a known contact and is often activated when a link or attachment in the email is opened.
Phishing
Phishing is an activity that allows criminals to access your personal information through your computer. Phishers post as individuals from organizations you know and trust to obtain you log-in information, passwords and account numbers.
Pharming
Pharming occurs when internet traffic is diverted from a legitimate site to a criminal's fraudulent site. Once consumers are on the fraudulent site, pharmers can record their keystrokes and obtain personal information.
Scareware
Scareware is an official-looking pop up screen that warns consumers about a potential problem with their computer. Spyware programs are then launched onto the computer when a consumer opens the pop-up window.
Spyware
Spyware is loaded to a consumer's pc and used to collect address book information, passwords, banking information and behaviors for ease in accessing their credit card or bank accounts.
Viruses
Viruses are malicious software (malware) programs designed to reproduce and infect other computers. Viruses can spread from one personal computer to another by attaching to a consumer's address book. Viruses can also spread by accessing a computer connected to a company network and spreading to other computers on the network. Once on a computer, viruses can alter, destroy or use personal information for malicious purposes.
How Will Croghan Colonial Bank Contact You?
Croghan Colonial Bank may occasionally call or email you promotional information. If you contact us to discuss your account, we will request personal information to verify your identity before we share any information. This is for your security.
However, Croghan Colonial Bank will not:
Send an Email Asking for Your Bank Account Numbers or Passwords
Notify you by Email of a Required Change in Your Online Banking Records
Send you an Email Directing you to an Attached Link for a Promotion
Call you to Confirm Your Account or Online Banking Information
Online Security Best Practices
What can you do to protect yourself?
Here are some suggestions:
Protect Yourself
Use reputable anti-spyware, anti-virus and anti-malware programs on your computer. Update your security software regularly. Avoid using free programs, whose results are often unreliable. Free programs may also be decoys for malware.
Maintain Your Protection
Perform security scans weekly or whenever you suspect malware has been loaded to your computer. Follow your security software's recommendations and install updates when they are provided.
Passwords
Use Passwords that will be Difficult to Detect; Avoid Names or Common Phrases
Use Passwords that Contain a Combination of Letters and Numbers
If Programs Permit, use Special Characters in Your Passwords
Capitalize Various Letters in Passwords, not Just the First Letter
Change Passwords Often
Do Not use the Same Passwords for Different Websites
Surf Safely
Be careful when surfing the internet. Visit sites you know and trust. Be careful about promotions and offers presented without your request. Be careful about pop-up windows and suggested links. Close each website before proceeding to another. Log out of any financial services website before proceeding to other activity on the web.
Product Tutorials
Industry Links
We've established this list of industry and related links to assist you.
Blog
3 Huge Ways Good Credit is Good For You
Written by Paul Wannemacher, Croghan's Certified Financial Planner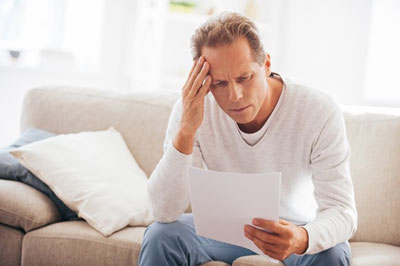 As competitive as Americans are, some of us don't want to compete with ourselves to build the best credit scores we can. Just like having low cholesterol, healthy teeth and exercising daily, having good credit makes life go so much smoother. Here are the benefits it brings:
Improve your interest rates on home loans, car loans and credit cards. According to a recent study, about 1 in 5 Americans have "excellent" credit, and 1 in 3 have "poor or bad" credit. So lots of us may be missing out on the easiest way to cut costs on the things we need and want.
Save on car and home insurance. Carriers charge premiums based on your loss history (how many claims or accidents) and a general insurance score based on factors including your credit score. For example, when looking to renew an auto policy, factors that affect cost can be: credit score, number of accounts paid as agreed, number of credit inquires in the last 2 years and other related factors. So, if you want to lower your insurance costs, think about credit scores before you apply. Saving 20% on clothing by opening a credit card at the store might cost a lot more than that on your car insurance premiums!
Less stress. A recent study from the Center for Disease Control shows a rise in mental and emotional illness, depression and anxiety in American society since the 2007 recession and the economic recovery since has not been enough to change that. Society for Human Resource Management finds that financial stress lowers productivity at work, causes arguments at home and can lead to fatigue, headaches and physical illness. So like it or not, bad credit indirectly affects all of us.
At Croghan we know banking and investing is more than just a transaction, it involves a trusting relationship. We care about your financial well-being and want to help you one-on-one to become as financially healthy as you can be. We realize helping you build good credit helps us and the people you care about too.
Knowing When and How to Expand Your Business
Written by Carrie Dickinson, Croghan's Chief Credit Officer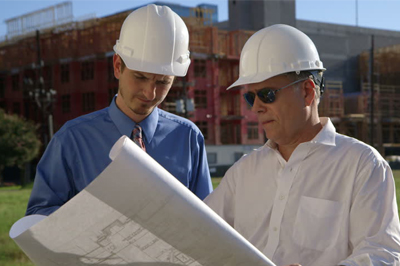 Does your business have a strong base of customers in a growing market? Has the business been profitable for at least three years? Does it have positive cash flow and more business than it can handle? If you answered yes to these questions, it might be time to grow the business. To know for sure, you'll need to ask some additional questions.
Sometimes there is a mismatch with the timing and the desire to grow. It is important to not only want to grow, but make sure it's the right thing for the profitability of the business. Sometimes growth doesn't always mean added profit.
Additional questions might include: What added expenses will you incur? Will you need more staff, space, equipment or financing? Will the additional revenue you earn justify the increased costs?
It is important that the business owner understand the difference between the desire to grow and how that might impact the company's success. Growing just to be bigger isn't always in the best interest of the company if it adds expenses that are not supported by the projected sales.
For example, building a new location might be wise, because while it will add a mortgage payment, it may be less than the existing costs of a leased facility.
However, if the company is struggling to make a profit on its core products, expansion alone is unlikely to change the financial situation. If, after careful review, there is a solid financial case for expansion, a new business may not yet have the collateral for a traditional loan. In that case, the bank will work with the business owner to see if the business will qualify for a Small Business Administration loan or a USDA loan. Both offer opportunities to businesses with a positive track record of retaining or adding jobs, but don't have the history or collateral needed for a traditional loan.
At Croghan we work with business owners to understand how growth can impact the business, and if we agree, we also work closely with them to secure financing to support that growth.
Strategies for Managing a Business' Short-Term Cash Requirements
Written by Shantel Laird, Croghan's Cash Management Officer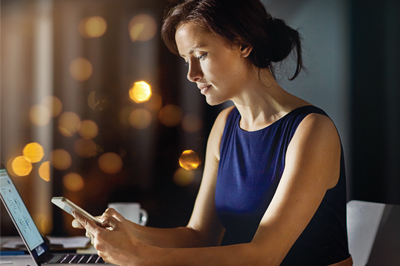 It is important for businesses to have tools in place to manage both the excess and shortage of cash created by the time gap between collecting receivables and sending payments to vendors.
Because payments and bills do not line up exactly, you need strategies for both types of situations. When there are extra funds, those short-term dollars can either be put to work to earn interest in an account for those few days, or the money can be used to reduce interest expense by being applied to loan balances.
Maintaining a minimum balance may reduce service charges, so in some cases leaving the funds in the checking account may be the best choice. In other cases, it would be beneficial to move the funds into other accounts. The key to making sure the business has a pre-determined strategy to make the best use of those funds on a daily basis.
At the other end of the spectrum, a line of credit can help manage a business cash needs when existing cash flow does not cover the current expenses. A line of credit is a loan and can be used to help a company with short-term expenses, such as working capital, receivables or inventory management. A line of credit ensures that you have smooth operations as your income and expenses fluctuate.
It is important that you use the information from your cash flow management system to understand how much of a line of credit you actually need.
Can you have too much credit? The answer is yes. For example, if you have excessive credit, you might not be as attentive to the accounts receivables.
With a line of credit, you make no payments and pay no interest until you actually use the funds. A line of credit also provides you the flexibility of paying the balance in full or making payments each month.
At Croghan we believe the key is for the business owner and the bank to work together to ensure the line of credit allows for the flexibility to act when opportunities arise, but doesn't lead to unnecessary interest charges.
Roth IRA Tips and Tricks You Might Not Know
By Paul Wannemacher, Croghan's Certified Financial Planner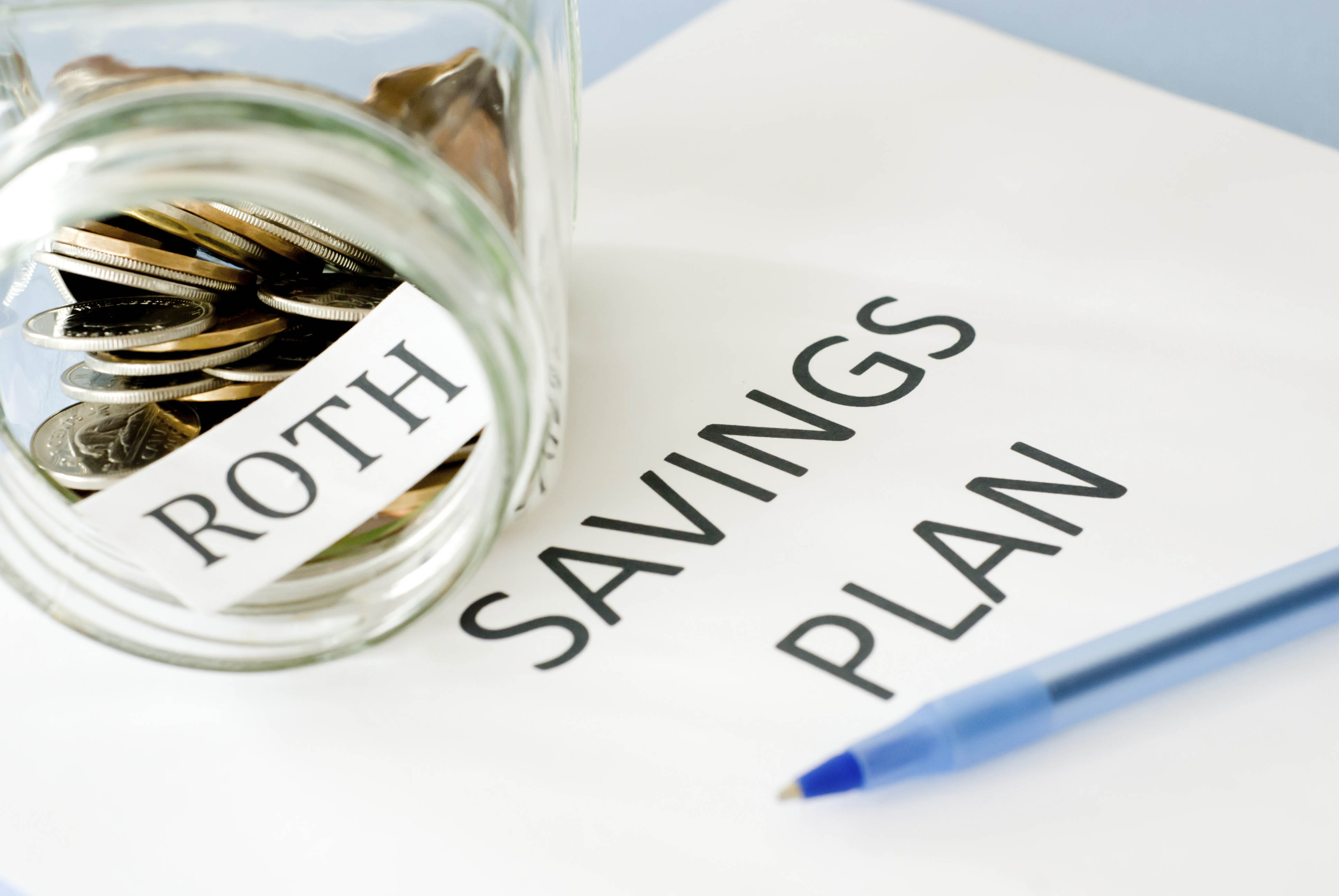 You may not be aware of the basic benefits of the Roth IRA, but you should be! It's hands down the most flexible and lucrative way to save for the future. Any future investment earnings and interest are sheltered from taxation. Then when you reach age 59 1/2, withdrawals are usually tax-free. There are no mandatory withdrawals while the Roth IRA owner is alive, even after age 70 1/2. Here are several lesser-known benefits that could save you taxes and trouble in the years to come:
HELP IN YOUR TIME OF NEED - Roth IRA contributions can be withdrawn at any time for any reason with no taxes or penalties whatsoever. The IRS lets the Roth IRA owner designate withdrawals as contributions, until the amount taken out equals the amount deposited - any earnings withdrawn that exceed the amount deposited can get hit with taxes and a 10% penalty if the owner is under age 59 1/2. Even still, there are a few circumstances that allow Roth IRA owners under age 59 1/2 to avoid that 10% penalty (not including taxes) on distributions of earnings. For information on the exceptions check Topic 557 at www.irs.gov.
TURNING LOSSES INTO TAX SAVINGS - Roth owners who see a decline on the investments within their Roth IRAs can use those losses to cut their taxes, if they're willing and able to jump through a few hoops like liquidating all Roth IRA accounts and tax reporting. There are some key drawbacks to this strategy. Besides the issues with the deductions, the clients are challenged to rebuild their Roth IRA accounts through contributions, especially if they don't have any earned income or their earnings exceed the limits for making contributions.
START ONE JUST FOR JUNIOR - Assets invested for kids are often held in Uniform Transfer to Minor's Act/Uniform Gift to Minor's Act (UTMA/UGMA) accounts that are managed by an adult (usually a parent), until the minor reaches adulthood and can take control over the money. In the meantime, calculating the taxation of any capital gains and interest generated within the accounts can be an annual nightmare. Worse yet, if the child goes to college and applies for financial aid, up to 25% of the UTMA/UGMA account will be included in the Expected Family Contribution (EFC), the amount required for the family to pony up before any need-based financial aid is awarded.
However, if the child in question has a job (and income), both of these problems can be solved. The UTMA/UGMA assets can be sold, and the proceeds can be used to fund a Roth IRA for the child, in an amount up to the lesser of the kid's annual earnings, or $5,500. The federal and institutional financial aid formulas usually don't count assets in Roth IRA accounts in the EFC, so the money won't reduce any need-based financial aid. Since Roth IRA contributions can be withdrawn at any time for any reason with no taxes or penalties, the student's Roth IRA can still be tapped relatively pain-free for higher education expenses (or any other urgent need).
SOCIAL SECURITY SAVINGS - Technically, Social Security payments are tax-free to retirees. However, there is a "means text", or determining formula that can turn those payments into federally taxable (and maybe state-taxable) income in a hurry. Distributions from Roth IRAs aren't included in the formula. So, Roth owners can take all the money in their Roth IRA, and it still wouldn't affect the taxation of their Social Security income. BUT - money converted from an IRA to a Roth IRA will be included as taxable income to you in the year of conversion, so that amount figures in the formula that determines if your Social Security payments are taxable. So, you'll want to make any IRA-to-Roth IRA conversions before initiating their Social Security retirement payments.
MINIMIZE TAXES FOR EVERYBODY IN THE FAMILY - You or someone you know might become an IRA owner in a low-or-no income tax bracket and have named younger higher-income family members as the beneficiaries of the IRA's. Once an IRA owner passes away, the inheritors usually have to begin taking distributions from the accounts and pay income taxes on the withdrawals. It might make more sense for the older generation to convert some part of their IRAs or Roth IRAs now, so that their tax bill now will (hopefully) be less than what the inheritors would pay. Better yet, the older clients will be done with Required Minimum Distributions (RMDs) on the amount converted.
At the Roth IRA owner's death, the beneficiaries will have to take the RMD amounts each year, but that will be tax-free. They can also take more than that amount out if they wish to forgo the advantage of any future earnings begin sheltered from taxation. It's such a good deal for the beneficiaries that they might be convinced to pay the taxes on the conversion out of their own pockets now!
At Croghan we know banking and investing is more than just a transaction, it involves a trusting relationship. We care about your financial well-being and want to help you one-on-one to become as financially healthy as you can be. If all this still has you wondering if a Roth IRA or 401(k) is right for you, contact one of our financial planning experts to answer your questions and how you how a Roth can work as hard as you do!
The 5 Best Ways to Use That Tax Refund
By Paul Wannemacher, Croghan's Certified Financial Planner
Did you get a tax refund this year? According to a resent survey conducted on behalf of TD Ameritrade, 58% of participants expect to receive a tax refund this year. The average refund amount is about $2,800, so how do you plan on spending your refund? Maybe you're like those surveyed - 53% plan to invest all or part of it; 28% plan to pay down debt with it; and 19% plan to blow it on something fun or extra. If you haven't already made up your own mind, here are a few ideas to consider to get the most impact from your refund:
1. Pay Down High-Interest Debt - Are you carrying any high-interest revolving debt? Considering the average credit card interest rate is just over 15%, being able to pay down an outstanding balance can help save hundreds or even thousands of dollars. Plus, paying down debt can give you some peace of mind and let you focus on your savings goals.
2. Start or Replenish Your Rainy-Day Fund - Emergency funds are liquid accounts for quick access to cash when unforeseen big expenses arrive. A survey by bankrate.com from 2017 showed that nearly 60% of Americans couldn't afford to pay any unexpected expense of event $500 from their current savings. Financial planners suggest having a cushion of three to six months of living expenses - i.e. mortgage/rent, utilities, groceries - as a good place to start to cover living expenses in the event of an unexpected job loss, medical expense or other emergency. The harder it is to replace your job if you lose it, the more you should have stashed as emergency cash. Here's a twist on that: since you can always access Roth IRA contributions (not the growth) anytime if you need to, many savvy savers make funding one a priority as it accomplishes two goals - tax-free long term investment with an emergency fund kicker!
3. Pursue Your Short-Term Goals - Take a look down the road, say one to five years or so. Are any big expenses coming up, like that first home purchase? Or have you had your eye on a cottage at the lake? Are the kitchen appliances and countertops on their last leg? Or maybe you have a milestone anniversary coming up and you'd like to celebrate it somewhere warmer than Northwest Ohio. Now is a good time to make a down payment in a short term savings vehicle to work towards making those goals a reality.
4. Make Your Future a Priority - How are your retirement savings goals coming along? Perhaps it's time to start an Individual Retirement Account (IRA). Already have one? Maybe you should consider making an early contribution for 2018. The tax advantages of an IRA can help you keep more of your potential gains.
5. Feed Your (or your kid's) Mind - Your tax refund can be used to start a college fund for your kids or grandchildren. Investing in a 529 or other college education savings plan could offer some tax-free growth and tax efficiencies. Or consider investing in your own education. An advanced degree may spur career growth and boost income potential in year to come. Explore the benefits and choices available to help you or a loved one saved for educational pursuits.
At Croghan we know banking and investing is more than just a transaction, it involves a trusting relationship. We care about your financial well-being and want to help you one-on-one to become as financially healthy as you can be.
A Story of 3 Cousins
Written by Paul Wannemacher, Croghan's Certified Financial Planner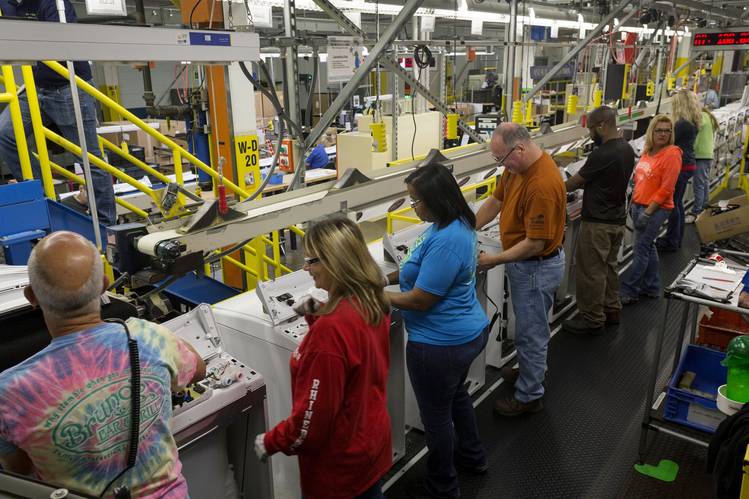 Here is the story of three cousins, Carl, Cedric and Bob. Each cousin became beneficiary of his Dad's 401(k) plan account. Their fathers all worked together at the local appliance factory and were all covered by the same plan.
Carl's Story - Carl's Dad named Carl on the beneficiary form for his 401(k) plan after his Mom died. After Carl's father died, he wondered if he could stretch out distributions from his inherited plan funds. He did some reading online, talked to a Croghan Trust & Investment advisor and did a direct transfer from the 401(k) plan to a Beneficiary IRA. Carl was careful to take his first Required Minimum Distribution (RMD) from the inherited IRA within a year after his Dad's death.
Carl met the 3 key code tests to use the "Stretch" payout option for a Beneficiary IRA:
He was named on the beneficiary form,
He moved the funds by a direct transfer to his properly titled Beneficiary IRA before December 31 of the year after his Dad's death, and
He took his first RMD within a year after his father's death.
Cedric's Story - Cedric's Dad named Cedric on the beneficiary form for his 401(k) plan after his Mom died. But after his father's death, Cedric did nothing about his inherited 401(k) plan funds - he just let them sit. Then one day about five years after his Dad died, he got a letter forwarded from the 401(k) plan. It said that Cedric had to take all the funds out of the 401(k) plan before year end. If the plan did not hear from him, they would issue a check payable to Cedric on December 15th.
In a panic, Cedric asked about doing a direct transfer of his inherited 401(k) funds to a Beneficiary IRA like his cousin Carl, but it was too late. Cedric let the deadline of December 31st of the year after his Dad's death pass without moving the assets, and he didn't take his first RMD on time. Cedric was stuck with the 5-year default payout rule built into the 401(k) plan. Since he was in year five after his Dad's death, his entire inherited 401(k) balance needed to be distributed and couldn't be rolled over. He ended up with a huge tax bill the next April that he's still crying over.
Bob's Story - Bob's Dad never paid much attention to details, including his 401(k) beneficiary form, so he never bothered to fill one out. Since Bob's parents were divorced, there was no named beneficiary for his Dad's 401(k) and it had to be payable to his father's estate. Bob was the only beneficiary of the estate, so at least he ended up inheriting the 401(k) assets.
Bob also wanted to stretch out distributions from his inherited plan like his cousin Carl, but no such luck. Since he inherited the 401(k) funds from his Dad's estate, the tax code wouldn't let Carl do a direct rollover to a Beneficiary IRA. Bob had to leave the funds in the plan and get distributions under the plan rules, which like Cedrice meant he had to take his entire 401(k) balance out by the end of five years.
Bob was stuck with the unhappy situation and taking a large amount of taxable distributions in five years or less.
One lesson from the story is that a beneficiary form is always very important. Make sure yours are up to date for all accounts that use one -such as IRAs, employer plans, insurance policies and annuities. Schedule a check-up every three years, regardless if you think you need to!
It's also important for beneficiaries to find out what the rules are for distributions after the account owner's death. A mistake can result in distribution of an inherited account and plant of income tax on the account balance. Let us help you with your questions before it's too late!
At Croghan we know banking and investing is more than just a transaction, it involves a trusting relationship. We care about your financial well-being and want to help you one-on-one to become as financially healthy as you can be. We realize helping you build good credit helps us and the people you care about too.
The Very Public Life of Your Will
Written by Paul Wannemacher, Croghan's Certified Financial Planner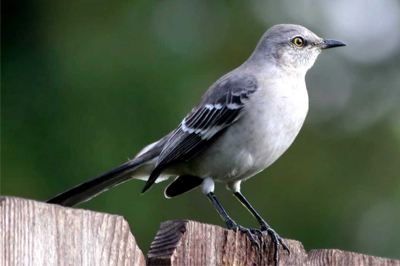 A while back I read in my local news that the Will of To Kill a Mockingbird author, Harper Lee, was made public due to the threat of a lawsuit by the New York Times. Recall that Ms. Lee, who attainted widespread fame in 1960 with her still popular smash hit novel, died in February 2016 at the age of 89 in her hometown of Monroeville, AL. Lee never married and lived a relatively simple and secluded life. Since little was known of her personal life, other than her assumed wealth, the Times hoped to gain insight through her Will and was willing to sue to do so.
This story shows it's important to have your Will in order before you die, but the sad fact is your Will is a potentially "open book" to the world after you die. Once your Will is found and submitted to the Probate Court where you live, it, like your home deed, is a matter of public record. Unrelated people can request a copy from the local court for the price of reproduction. If you have received phone calls from financial advisors and real estate brokers after a relative's death from seemingly out of the blue, it might be due to the Will copy your relative filed showing you as a beneficiary.
If the thought of strangers knowing your financial and personal business bothers you, there are ways to keep your personal affairs private after your death. If you think your Will should be pretty straightforward, consider the use of Transfer on Death (for brokerage-type assets) and Payable on Death (for bank accounts) designations for as many accounts as you can, including also the deeds to your real estate. Local state laws will determine whether this option is possible for you, and be sure to check with qualified advisors as to how to properly title your assets. It's also wise to make sure any account of insurance Beneficiary Designation forms are on file and up to date. Assets transferring by any of these tools pass directly to beneficiaries upon presentation of certified death certificate, saving time and preserving privacy.
Another suggested tool is a Trust, which in its simplest form is a contract between you and another person or entity to carry out your wishes for your property. Assets titled to a Trust avoid the public record unlike a Will, and can govern who gets what and when for as long as your state laws allow. Your trust should be tailored to your unique situation, but not everyone needs the resulting complexity of a Trust. Again, a qualified advisor can help you determine if a Trust is a good fit for you.
By the way, The New York Times won their case to get a copy of Harper Lee's Will- but she transferred her assets to a Trust a few days before her death. So, the contents of her estate remain private because trust documents are not public. So, like the intrigue in Harper Lee's writing, the wealth and heirs of Harper Lee will remain... a mystery.
At Croghan we know banking and investing is more than just a transaction, it involves a trusting relationship. We care about your financial well-being and want to help you one-on-one to become as financially healthy as you can be. We realize helping you build good credit helps us and the people you care about too.
The IRA Qualified Charitable Distribution: 4 Things You Should Know
Written by Paul Wannemacher, Croghan's Certified Financial Planner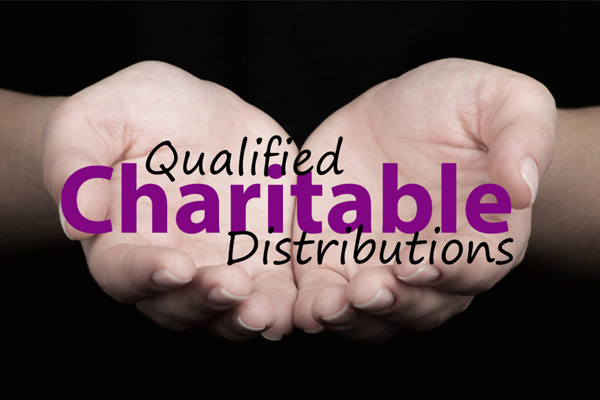 The QCD is a qualified charitable distribution. It is a way to transfer funds from your IRA to a qualifying charity as a non-taxable distribution. It can also satisfy Required Minimum Distribution (RMD) for the year. You must be at least age 70 1/2 at the time of the transaction to qualify.
Why consider it? With the changes in the 2018 tax brackets and itemized deduction rules, you may find that taking itemized deductions has become far less likely; hence, you might think you will get no tax reduction benefit from your charitable gifts.
But with a QCD, the funds transferred from your IRA to charity are not counted as income to you if you correctly show them on your Form 1040 next tax season. Also, you can't take the itemized deduction of the QCD gift, but by lowering your taxable income by the QCD gifts, you can possibly lower your Medicare Part B and Part D premiums as well as your tax bracket.
Here are four things you need to know about your QCD and your tax return:
The IRA custodian does not do any special tax reporting of your QCD. They simply report the total amount of your distributions for the year.
Be sure to tell your tax preparer about the QCD to avoid getting taxed on it.
You are responsible for telling IRS about your QCD transaction on your Federal income tax return.
The instructions for reporting a QCD can be found in the instructions for Form 1040 (or other form you might be using for your return).
Feel free to call any of us at Croghan's Trust & Investment Management Department if you'd like further guidance on how to take advantage of this potentially tax-saving option. At Croghan we know banking and investing is more than just a transaction, it involves a trusting relationship. We care about your financial well-being and want to help you one-on-one to become as financially healthy as you can be. We realize helping you build good credit helps us and the people you care about too.
Customer Testimonials
The Countertop Shop Partners with Croghan Colonial Bank Through Challenging Times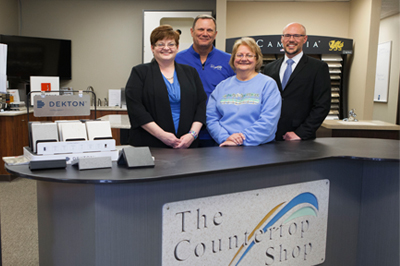 After operating a profitable and growing business through a recession, The Countertop Shop owners, Mike and Karen Langenderfer, hoped they would never see a repeat of that time. But when a global pandemic caused most businesses to shut down and they needed help understanding the Paycheck Protection Program (PPP) loan application, they knew where to turn - Croghan Colonial Bank.
"The form to apply for the PPP loan was really short and simple, if you could understand what information they needed. Trying to figure out what was included in the list of forgivable items and what was not would cause most businesses to just throw the application in the trash," said Mike.
"But, thanks to Croghan's understanding of the process, it became a pretty easy task to fill out the application. The entire team at Croghan was a life preserver in a sea of government paperwork, rules, regulations and requirements."
This wasn't the first time Croghan was instrumental in helping Mike and Karen through a challenging time. In 2015, the Langenderfers didn't expect any obstacles with a plan to expand their business by building a new manufacturing facility to replace leased headquarters.
But the loan process turned out to be harder to cut than one of their custom granite countertops.
"Several of the larger banks we met with said the timing wasn't favorable, even though we were positioned well financially and were a profitable and growing business; they wanted us to wait another year. So, we were resigned to the fact we would have to continue leasing the small building we were in," Mike said.
Then a close friend recommended they reach out to Croghan Colonial Bank. Mike and Karen contacted Croghan, which resulted in a visit from Shannon George, VP/Commercial Loan Officer.
"Our job is to understand our customer's business, and you can't do that by simply reading financial statements or loan applications," Shannon said. "You have to visit the site and understand the business and the people."
For the Langenderfers, who pride themselves on customer service, meeting the staff at Croghan Colonial Bank was like a reflection of themselves.
"I remember Shannon called after that initial meeting, and I expected him to do the same song and dance we had already heard, but to our surprise, he said, "We (Croghan) can do this. From that moment on, he kept us informated and was very responsive throughout the entire process. At times, we were under the impression that we were his only customers."
Croghan Colonial Bank has become a true partner with The Countertop Shop, providing support, help and solutions to all their financial questions and needs.
"Our sales have grown significantly over the last five years, and along with that, our credit needs have increased, too. Financing an addition to a new building, purchasing new equipment, increasing lines of credit are just some of the areas Croghan has assisted us with. The staff at Croghan has always been there to answer the questions and offer ideas and solutions. Without Croghan's help, I will honestly say we probably would not be the buisness we are today."
Croghan's Customer Service is #1 for SERVPRO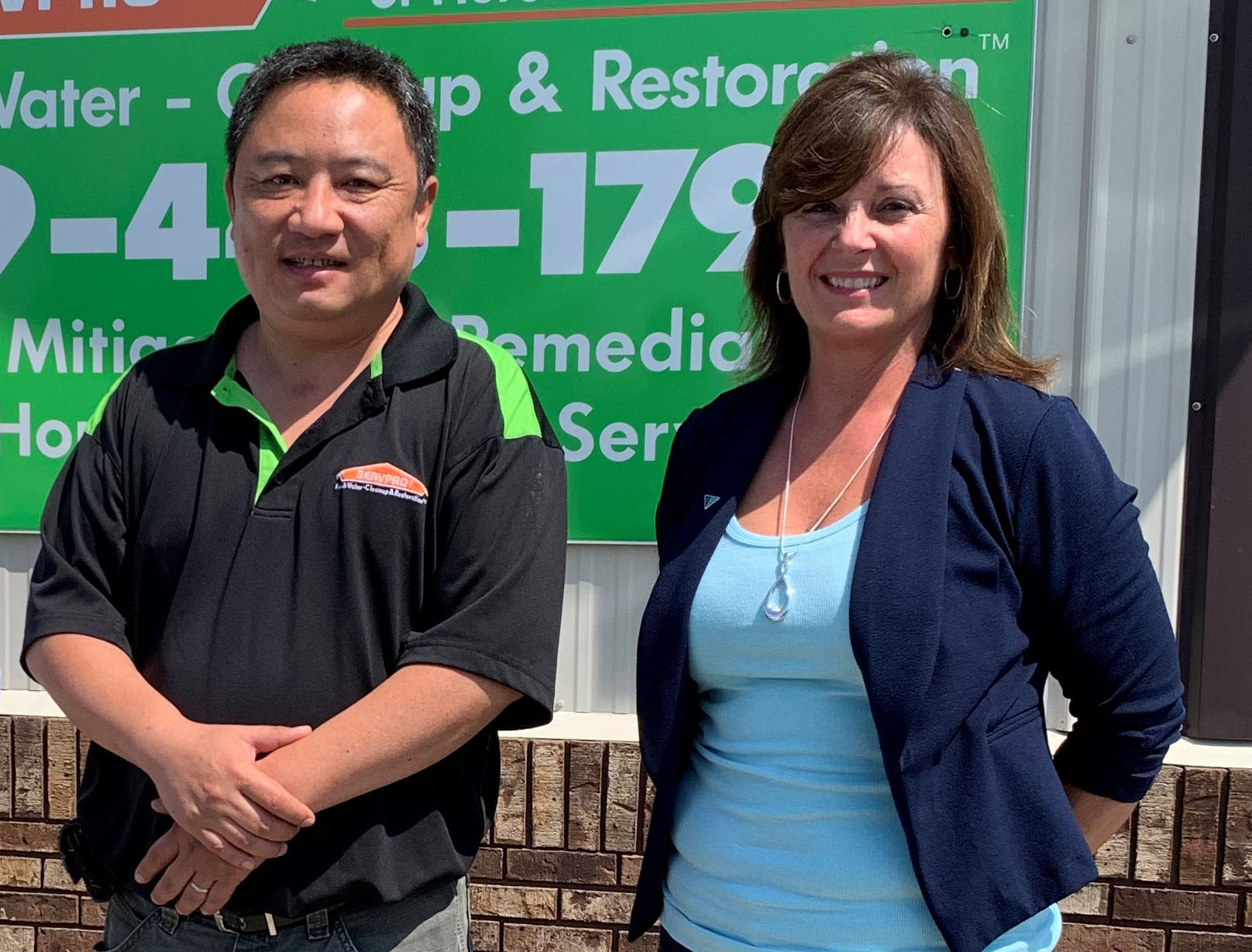 James Gao, owner of SERVPRO of Huron & East Seneca Counties, can't ever see himself working with another bank. When his business moved from Fostoria to Tiffin, James was looking for a more local bank to work with. "Croghan is a breath of fresh air after working with other competing institutions," James said.
James has worked closely with Gwen Stallard, Branch Manager of both Tiffin branches.. "Gwen is a problem solver and she really cares, not just about the business but on a personal level as well. Gwen was so patient and detailed when money had to be transferred from China after my dad passed away," James said.
James enjoys Gwen's commitment to keeping his accounts safe, especially during last year's tax season. "SERVPRO was able to receive a tax break, which allowed me to give myemployees bonus checks. Gwen made sure the withdraw activity was normal on my account and called with any questions or red flags."
James knew it was time to switch all of his accounts to Croghan after a bad experience at a competitor when he was trying to receive a line of credit. "We thought it would be easy because of our credit, but the competitor said we don't have enough experience as a business. Even after being a part of their bank for 15 years." James said.
Having local business partnerships allows Croghan to make trusted referrals. "What's really nice is that we can refer our customers to James, and we have on many occasions. It's a give and take. We both work together." said Gwen Stallard, Tiffin Branch Manager.
"Croghan exceeds my expectations. I cannot imagine any other bank giving the same customer service. You are not just a number. They will take care of your stuff like it is their own," James said, "Everybody provides the same services, but at the end of the day, the only thing that matters is the customer care."
SERVPRO specializes in water, fire, and mold restoration and clean up. They serve the Seneca and Huron County market, as well as newly expanding into Sandusky County and the Port Clinton area.
International Company Chooses Local with Croghan Colonial Bank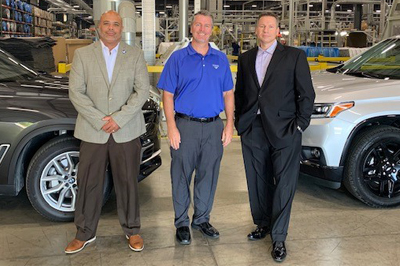 Started in 1866, Borgers Group is a 150-year-old German-based company known for producing interior and exterior components for the automotive industry. The company has operations in 25 sites in Europe, China and the U.S. with 7,000 employees.
In 2015, the competition to bring a new, state-of-the-art Borgers plant to the U.S. was intense, spanning four states and more than 120 initial choices. The selection of Norwalk is credited in part to its location and its exceptional workforce. Ultimately, it was the community's passion that won over the company.
"There was a huge collective effort to bring Borgers to Norwalk," said Jochen Harmeling, President & CEO of Borgers U.S. Holding LP. "Members of the community brought six separate parcels of land together so that Borgers could purchase it to build the new facility. The community leaders' support and willingness to partner with us, we just knew Norwalk was the best choice for us."
Borgers opened its new facility in October 2015 and has expanded twice. Norwalk is now the headquarters of the U.S. operations and counts BMW, General Motors, Volvo and others as customers. The plant employs 360 with plans to hire more.
"We have such confidence in our employees and the workforce here that we want to help bring more business and jobs to this area. We want to show our gratitude to this community for allowing us the opportunity to build and grow here," Holger Wissel, CFO, Borgers U.S. Holding LP, said.
Given how well Borgers and the community worked together, when it came time for a new loan, Borgers decided to look local.
"We were looking to refinance a loan on a new, larger piece of equipment. We looked at bigger financial companies, but they didn't understand our business. We felt like just another customer to them," said Wissel. "When I spoke with Derek at Croghan Colonial Bank, though, I felt like an immediate connection. Since they're local, they know who Borgers is and what we do. They understood what we needed and were willing to work quickly to help us."
With the help of Derek Newell, Vice President and Commercial Loan Officer, and his team, a significant deal was put together in a short time.
Croghan's small-town approach and ability to meet face-to-face were huge differences from the larger financial institutions that Borgers had previously worked with.
"Everything is very anonymous today, so for me there's such a value in being able to connect with a real person," said Wissel. "I can meet Derek or his team for lunch or they can stop by the office."
Partnering with Croghan is just another way Borgers hopes to engage with the community that has given the company so much.
"By working with Croghan, that's more money that we can put back into the local community. Working with a local buisness has meant a much more personalized experience for us, which is so rare in this day and age."
Partnership with Croghan Colonial Bank Help Small-Town Shop Make the Cut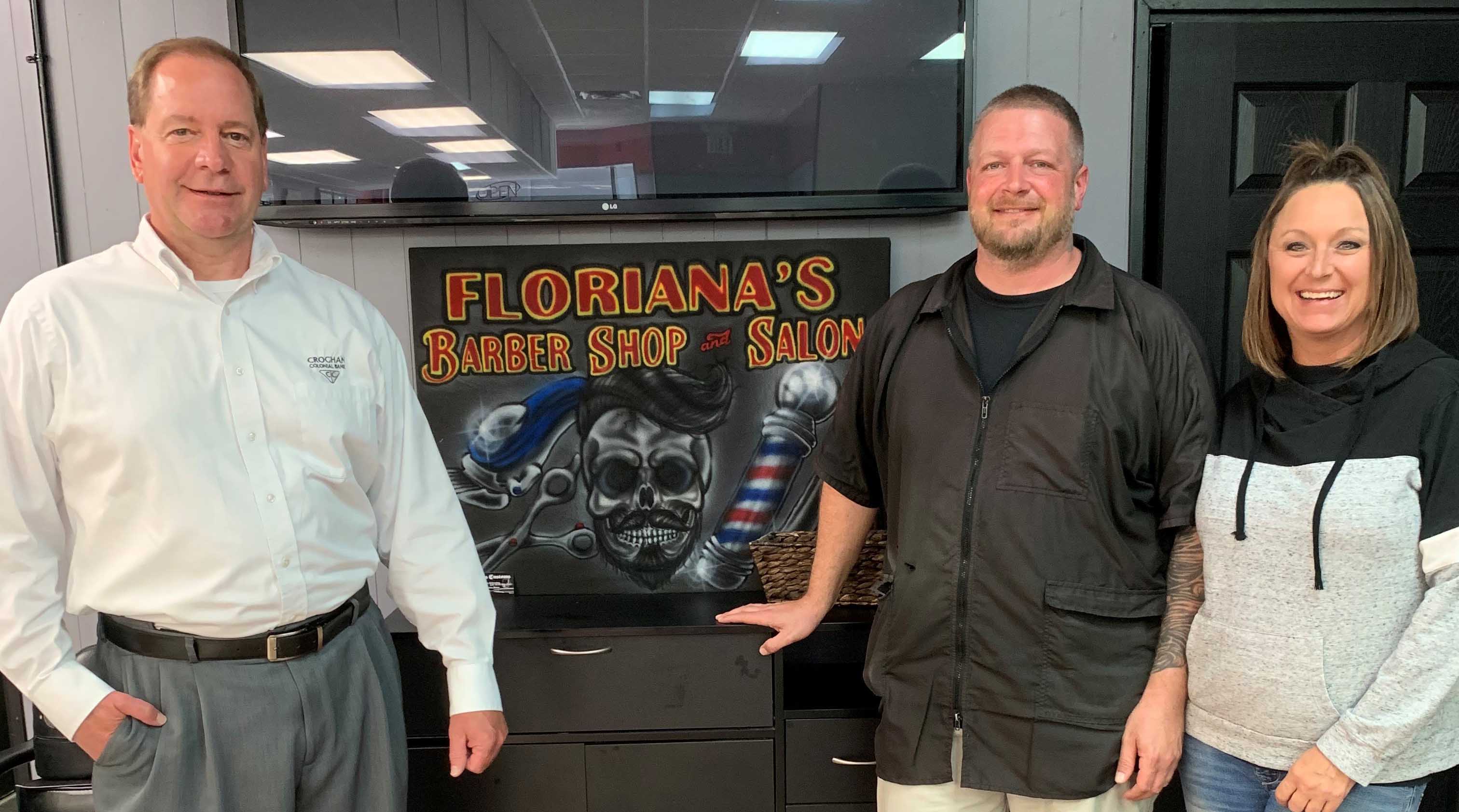 Derek Floriana always dreamed of being a licensed barber with his own shop, but never thought that his dream would become a reality.
He started driving trucks, something else he dreamed of doing, to provide for his family. Derek saw truck driving as a way to see the country, since his family never went on vacations growing up. He drove trucks for 13 years, until he was ready for a change. In 2012, Derek graduated from the Toledo Barber Academy and opened his shop the following year.
"I started cutting hair when I was 12 and just did all the neighborhood kids," said Derek. Floriana's Barber Shop sets itself apart from other barber shops by offering women's hair services, tanning, massages, and nail services.
Jamie Miller, Derek's girlfriend and co-owner of Floriana's Barber Shop, uses Croghan for her personal banking and found it to be the best institution to continue working with for their barber shop. "I've shopped around but I've found the best customer services and lowest interest rates at Croghan. I wanted to keep everything at Croghan and make it simple," she said.
John Fey, Commercial Lender at Croghan, helped Derek and Jamie with any questions they had throughout their loan process. Jamie was grateful for John answering her questions quickly and thoroughly. Jamie has stayed a Croghan customer because of the accessibility, as well as the community involvement of the Croghan employees.
"I go to any of the branches because there are so many in Fremont alone. It's so convenient that I can find one anywhere. You don't have to hunt for a bank," she said. "It's nice that the people that work there are out and about and you know them personally."
Small Business, Community Bank Invest in Each Other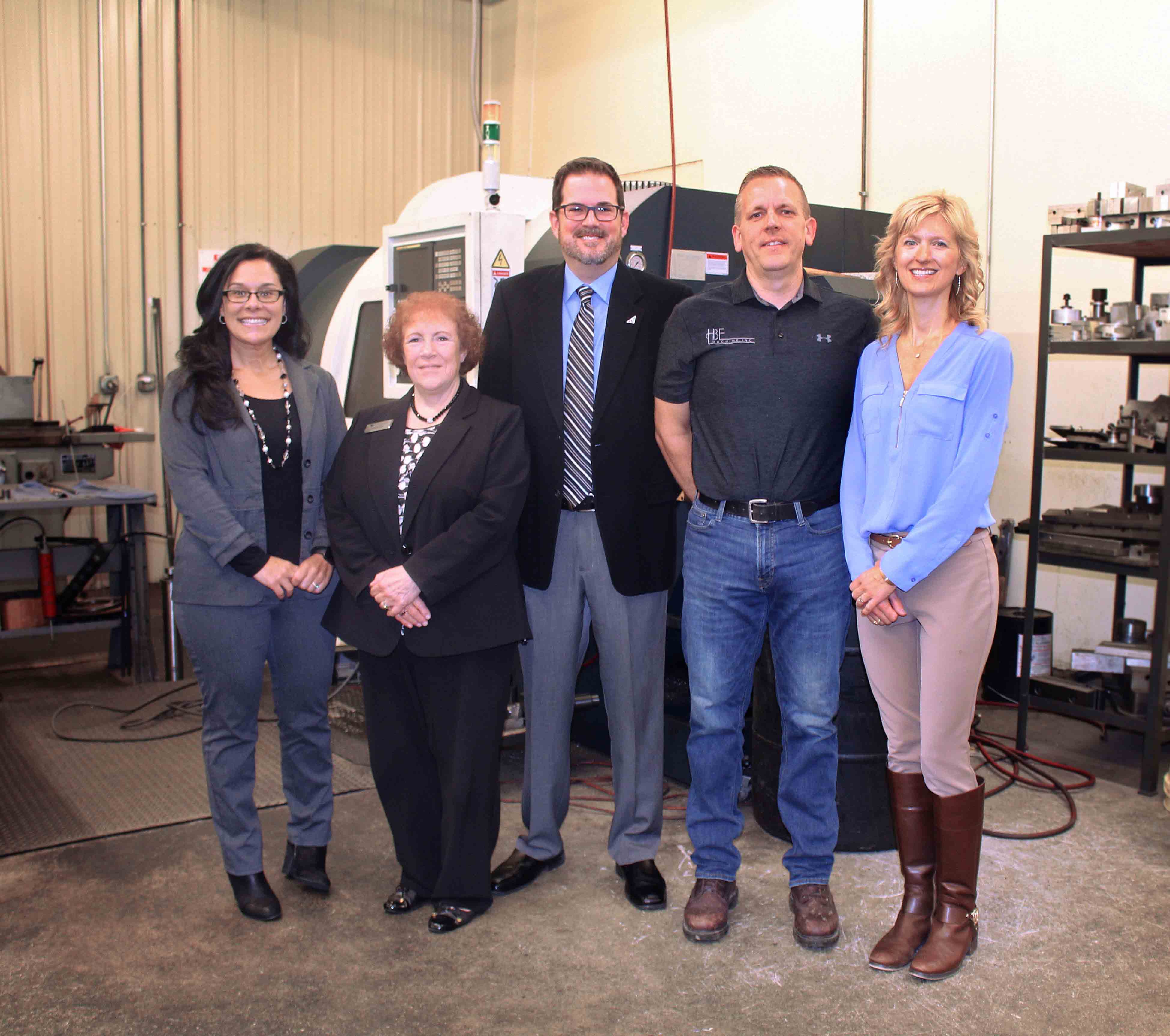 In the early 1980s, Tom Hedrick of Monroeville spent his spare time tinkering with performance diesel pulling-tractor parts with Ralph Hedrick and Jim Ebert. By 1985, he had progressed far beyond tinkering and incorporated as a side business. Then, a customer at Tom's day job needed a machine to extract plastic components from its molding machine. When Tom's employer was too busy to design and build the required machine, an agreement was made for Tom to build it in his shop in the evenings.
That project helped launch HBE Machine. Tom and his wife, Susan, along with Tom's brother, Ralph, and Ralph's wife, Karen, poured everything they had into making it work. In 1992, with some help from Croghan Colonial Bank, Tom and Ralph were able to make HBE Machine their full-time employment.
"This is the only bank my dad has ever dealt with," said Thomas Hedrick, Tom's son and current HBE owner/manager. "When he first got married, all of his banking, including home and auto loans, was done at Croghan. When he went into business, he stayed with Croghan, and we've been there ever since."
As HBE expanded its services, Croghan was there to provide support. Now, HBE Machine builds machining components for four primary industries: plastics, performance diesel parts, road construction and specialty lighting. And through the years and the changes and the next generation, HBE Machine still works with just one bank: Croghan.
Thomas credits the bank's dedicated service and sense of partnership. For instance, when Thomas took over the business after his father passed away, Croghan guided him through the transition. Though he had been involved with the business for years, he hadn't been involved in its finances.
"Croghan took the time to explain everything to us and set us up with a credit card machine, electronic banking, et cetera. They came out several times to help us," he said.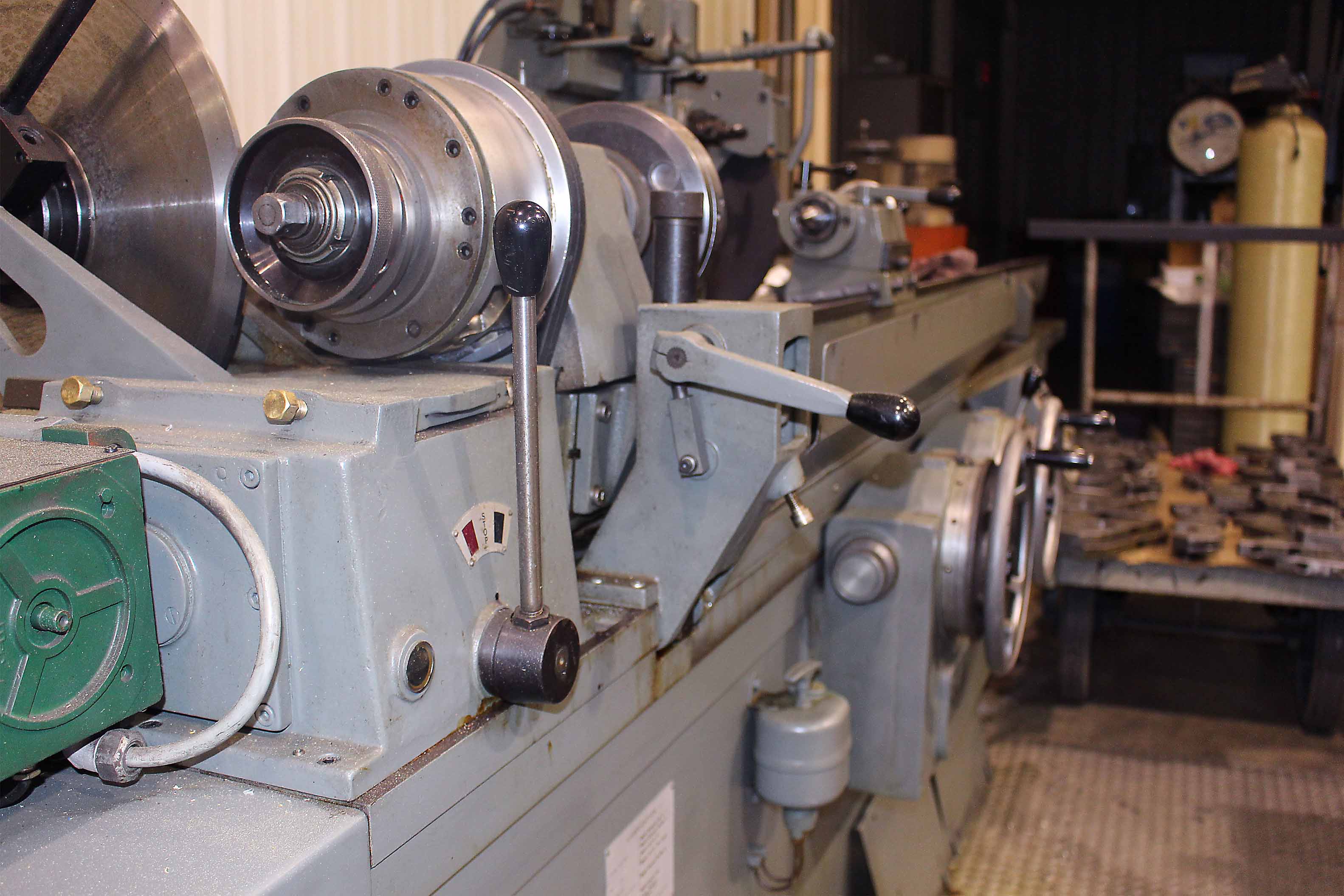 That appreciation goes both ways. Kyle Krupp, AVP and Commercial Loan Officer at Croghan, said, "We can sit and talk about what HBE Machine has coming up or what Croghan has that's new. They take the time to really listen and keep our service offerings in teh back of their mind."
During the 2008 recession, HBE's customers were taking longer to pay, and fewer jobs were coming in. Croghan stepped in to help. Croghan offered a capital loan and a line of credit to bridge the gap, drastically minimizing the impact of layoffs and allowing HBE to invest in new work as the economy recovered. That line of credit is still helping HBE to be agile and competitive.
"You have enough worries about everything you're doing," Thomas said. "But, honestly, one of the last worries I have is if I'm going to have enough money to get a job kicked off...If I need new equipment to start a job, I know it isn't going to be a difficult process, and that lets me be more agressive in the marketplace."
"I like working with smaller businesses. In bigger companies, it's hard to reach a real person. But with Croghan, they're always readily available." That, he said, makes all the difference.
"One thing I've always liked and appreciated is that we're a smaller business, but we're not just a number to them. We feel important."
Long-Time Employee Becomes New Shop Owner with Help from Croghan Colonial Bank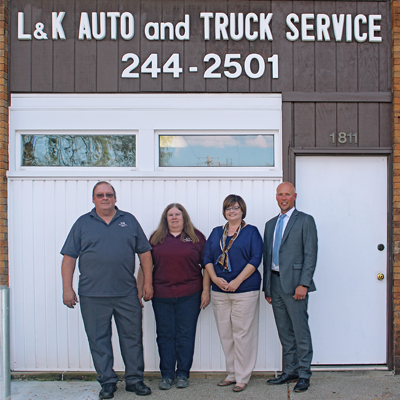 For more than a decade, Daniel Long knew he would be buying L&K Auto and Truck Service. Dan was lead technician at the shop and owner Joe Koluch was glad to now Dan would be prepared to take over when he retired. Established in 1990, L&K is a busy maintenance garage in the heart of downtown Toledo. with loyal customers from as far away as Detroit.
Our goal has always been to keep the business in the 'family' - Joe is like a brother to me in so many ways," said Dan. "We had a collective plan in mind. Joe was going to retire at 65, giving us plenty of time to make preparations to buy the business.
But, of course, life is unpredictable and plans change, and a serious accident forced Joe into retirement a couple of years early. With obligations that could impede their ability to get the required level of financing, Dan and his wife, Darlene, went in search of a banking partner who could help secure the backing needed to achieve their dream.
Their first stop was a conversation with commercial Realtor Jeff Links, from Miller Danberry Commercial Realty, who connected them with Shannon M. George, Vice President and Commercial Loan Officer at Croghan Colonial Bank. Early on in the discussion, Shannon suggested a meeting with the Toledo Regional Chamber of Commerce Small Business Development Center, an invaluable resource that helped prepare the Longs for the transaction.
"We have found a very good partner for innovative approaches in the Small Business Administration. They will guarantee a portion of a loan so purchasers can finance a transaction that may not qualify for traditional commercial loans," Shannon said. "We are one of the few community banks that do such an excellent job utilizing the SBA," As a team, Croghan and the SBA worked out a plan to finance the purchase.
Once the deal structure and financing were in place, Dan and Darlene were introduced to Shantel Laird, Assistant Vice President and Cash Management Officer at Croghan, who provided them with support on a daily basis.
"My team and I oversee cash management and identify ways to service our customers, making sure all of the necessary tools and solutions are in place to help them manage their daily functions," Shantel explained. "No two situations are alike, so we take the time to get to know our customers and design a customized approach to meet their needs."
Dan heartily agreed. "Right after the sale, Croghan reached out to us. It's not like, once the deal was done, they were off to the next. They really pride themselves on the relationships they build with their customers, and that means everything!"
Working with the SBA made all the difference, according to Shannon George. "We were very fortunate to use the SBA in this transaction to guarantee some of the shortfall and make that transaction happen," he said "Dan and Darlene were able to come in and purchase everything - the building, equipment and business."
"I never thought this deal would actually get pulled off," admitted Darlene. "But the constant communication, guidance and drive from the team at Croghan gave us the confidence to make it a go. And together, we did!"
Family Legacy Lives on Through Partnership with Croghan Colonial Bank
Stephen Thomas set out with an ambitious goal" to start a steel fabrication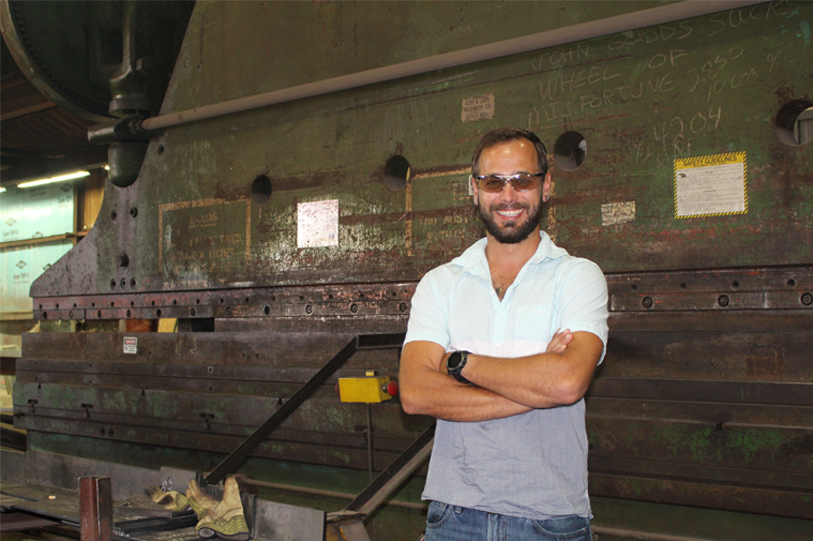 business built on a reputation for quality and service at competitive prices. Little did he know that his small shop would weather significant storms while growing into a third-generation, family owned business with more than 40 employees.
In 1963, Stephen laid the foundation with the launch of a structural engineering firm. In time, Thomas Steel evolved into a steel fabrication shop that produced light commercial and industrial steel components.
"They built mezzanines, small platforms, stairs and other smaller projects to start," said Jake Thomas, the founder's grandson and current CEO. "He eventually expanded the business into structural fabrication and it was very successful for many years."
Stephen's son, Dan, headed day-to-day operations beginning in the late 1980s. Under his leadership, Thomas Steel began to produce long-span roofing systems for the automotive market. Upon Dan's death in 2005, Dan's wife took the reins, working closely with long-time associate Steve Roth.
Shortly thereafter, the automotive market faced tough times as the economy crashed and business began to slow.
"It was time to diversify," Jake said. "So they started focusing on the columns, beams and main member skeleton pieces and expanded our client portfolio to include schools, hospitals and other large structures."
When Mrs. Thomas was diagnosed with Alzheimer's disease, it was time to pass the company to the next generation. Jake Thomas was only 22 years old when he began purchasing Thomas Steel in 2012.
"I thought no one would ever give a 22-year-old a credit line for a couple million dollars to buy materials for this business," he said. "Croghan was willing to work with me when other banks would not."
With help form Dave Sabo, Vice President of Commercial Lending at Croghan Colonial Bank, Jake was able to get that line of credit and carry on his grandfather's legacy while helping to manage his mother's health care.
"We saw some tough financial times, and a lot of other banks would not have worked with us," Jake said. "If it weren't for our relationship with Croghan and their flexibility, we wouldn't be in business today."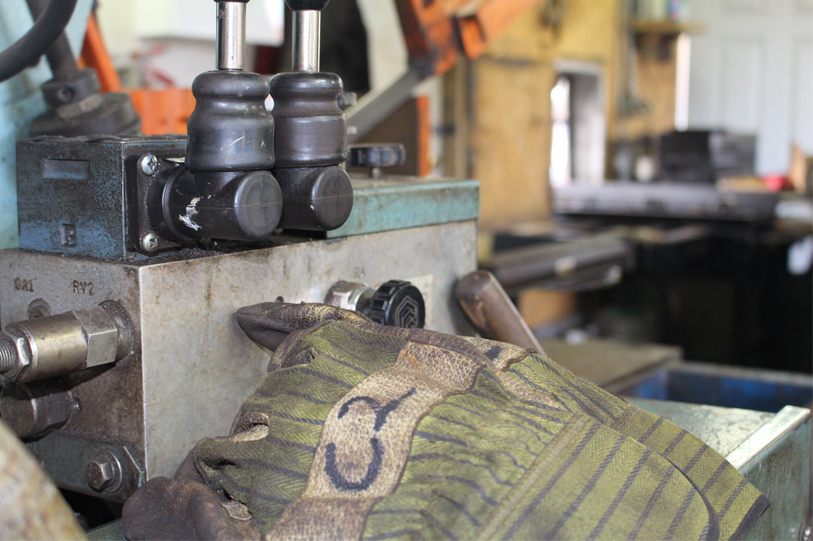 Dave said it's all party of being a community bank. "It is very easy to loan to a small business when times are good. The challenge is standing behind them when times do get rough and working with them to get through it. And we did. As a community bank, that's what we strive to do. Because the clients I deal with I also live with in the community, I worship with, I show with, I know they are good, hard-working people and they are worth fighting for," he said.
With help from Croghan, Thomas Steel is thriving. Jake is once again partnering with Croghan as he leads Thomas Steel through an expansion and the purchase and installation of new equipment that will help streamline operations and position the company for continued growth.
"They have taken care of us. Croghan knows my family personally and has provided support and understanding over the year," said Jake. "It's more than business. It's a personal partnership, and it's comforting to know they believe in me."
Strong Relationship with Croghan Colonial Bank Builds Solid Foundation for Dave Zimmerman Contractor, LLC
Dave Zimmerman Contractor, LLC, has long operated under - and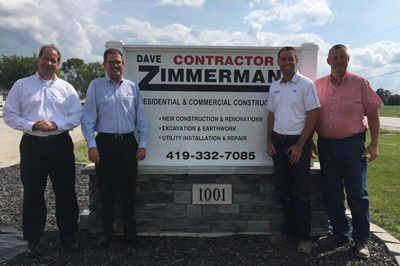 insisted on - strong and honest principles like supporting the community, building relationships on trust and finding unique solutions.
Dave Zimmerman Contractor is a local, family-owned and operated business. Dave's father, Don Zimmerman, started the business in 1960, and Dave bought the business when his father retired. The business is now transitioning to the third generation; Dave's son Tony is in the process of taking it over.
Zimmerman Contractor provides commercial and residential general construction, excavation, grading, renovation and remodeling. It's a business based on local relationships, so both Dave and Tony place significant importance on supporting the local community.
"Local is very, very important to me. It was very important to my father. We buy everything local as much as we can...and I support the nonprofit organizations in this county." said Dave.
This "buy local" mentality is what led Dave Zimmerman to bank with Croghan Colonial Bank.
"There was only one organization serving coffee every year at the fair, and guess who it is: Croghan Colonial Bank," Dave said.
He took particular notice of Croghan's annual fair presence one year while watching his kids' band performance. The next week, Dave asked his then-bankers how they were supporting the local community. "I couldn't get a good answer," he said. So he switched to Croghan.
As a locally owned and operated bank, Croghan embodies many of the same principles as the Zimmermans. Croghan regularly supports local organizations and events to connect with and contribute to its community.
"Some people throw their names everywhere, but I don't get that sense from certain businesses," said Tony Zimmerman. "Sure you see the sign that says Croghan sponsored the refreshments, but you get the sense they're doing it to genuinely support the organization or support the community or support the residents of the community, not just to slap their name on it. It's the people there that give the bank the character that makes you think it's out of care."
That same sense of caring also comes through in daily business interactions and has resulted in a longstanding relationship between the two organizations. Both parties say their relationship is built on mutual trust, transparency and finding unique solutions.
Just as Zimmerman seeks ways to meet a homeowner's desires, Croghan partners with the contractor to find solutions to any banking need. From financing new equipment to day-to-day banking, Zimmerman Contractor knows they can trust in Croghan to find an appropriate solution.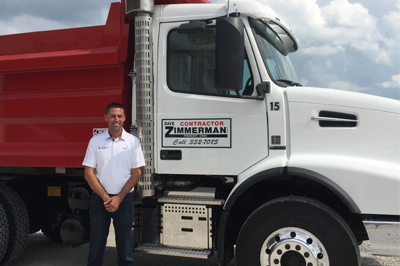 "Zimmerman comes to us with the next step they're planning for their business, and we work together to find a way to make it work," and John Fey, Vice President and Commercial Loan Officer at Croghan Colonial Bank. "Our relationship is built on mutual trust. We have trusted each other since the beginning, and there has never been any doubt on either side. We want to be a partner and not an obstacle."
"Any time we need anything lending - or banking-related, Croghan says, 'Yes, of course we can do that.' They get it done, it's timely and the whole experience has been very customer-service-forward and positive-solutions-based," added Tony.
Dave summarized by reflecting on his father's lively personality and optimism: "My dad used to have a saying...'The difficult we do right away. The impossible just takes us a little longer.'" He explained that having a network of local resources allows you to have solutions and service at your fingertips, any time of day. "I have my people I can call," he said. "and that's why you deal local."
Partnership with Croghan Colonial Bank Opens Doors for Crescent Manufacturing Company
Creating a product for the international market can be difficult for a local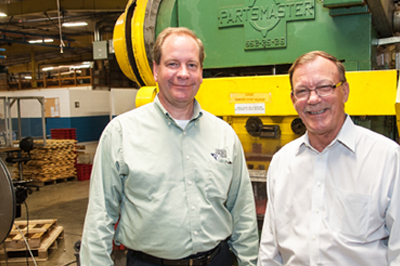 business, but Crescent Manufacturing Company has risen to the challenge for over 100 years.
Founded in 1898, Crescent Manufacturing Company is the only firm in the United States dedicated solely to specialty blade design and production. They manufacture only the highest quality specialty cutting blades, covering the gamut of industries, from food processing to medical applications.
Crescent developed a medical blade to slice biopsy sections as this has two microns, a mirokermatome blade to cut perfect flaps in corneas, and catheter blades to carefully bore plaque from arterial walls. At the other end of the spectrum, food manufacturers rely on Crescent for its ability to customer-design a food processing blade quickly and cost-effectively.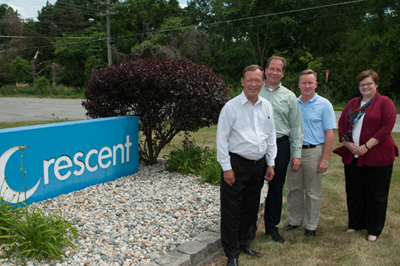 Operating from an 80,000-square-foot facility in Fremont, Ohio, Crescent's President Mike Waleryszak said he likes collaborating locally, which is one of the main reasons the company uses Croghan Colonial Bank.
Since the relationship was forged in 1981, Croghan Colonial Bank has assisted Crescent with a variety of banking services, including cash management solutions, pension assets planning and lending.
"We like dealing with local hometown companies. That's number one," Waleryszak said. "Being a hometown bank, you can give them a call and know the people that are on your account personally, know they can understand your situation, and they're very prompt either with providing a conflict resolution or any additional services you may require."
When asked why he's stayed with Croghan for so long, Walerszak cites their friendly demeanor and professional services. "They provide the services we need in a sophisticated manner. Typically, small banks, especially at a local level, won't be able to handle 401K plans, sophisticated pension assets, international transactions - but they can."
Cash management solutions are one of the key services Croghan provides. Crescent uses credit card payments sporadically, which doesn't generate the larger discounts from credit card companies. Croghan analyzes alternative methods for the best deal, such as ACH and wire transfers. Additionally, Croghan representatives regularly meet with Crescent employees to discuss their financial plans.
While Croghan matches the services and technology of larger banks, Mike Waleryszak said it surpasses them in excellent customer service. "They took the time to understand the machinery and equipment, learn the locations, what our people's needs are - all things that are pertinent to running the organization - and we consider that important," Waleryszak said.