Thomas Steel Inc. Family Legacy Lives on Through Partnership with Croghan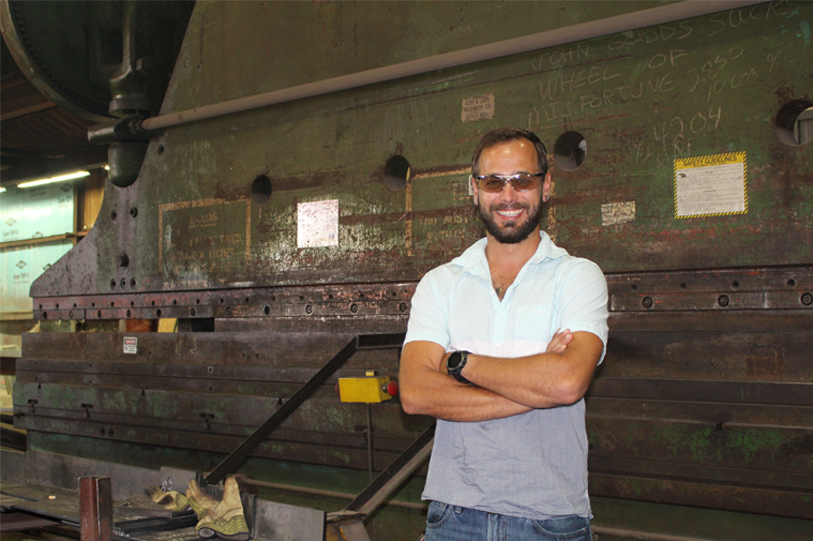 Stephen Thomas set out with an ambitious goal to start a steel fabrication business built on a reputation for quality and service at competitive prices. Little did he know that his small shop would weather significant storms while growing into a third-generation, family-owned business with more than 40 employees.
In 1963, Stephen laid the foundation with the launch of a structural engineering firm. In time, Thomas Steel evolved into a steel fabrication shop that produced light commercial and industrial steel components.
"They built mezzanines, small platforms, stairs, and other smaller projects to start," said Jake Thomas, the founder's grandson, and current CEO. "He eventually expanded the business into structural fabrication and it was very successful for many years."
Stephen's son, Dan, headed day-to-day operations beginning in the late 1980s. Under his leadership, Thomas Steel began to produce long-span roofing systems for the automotive market. Upon Dan's death in 2005, Dan's wife took the reins, working closely with long-time associate Steve Roth.
Shortly thereafter, the automotive market faced tough times as the economy crashed and business began to slow.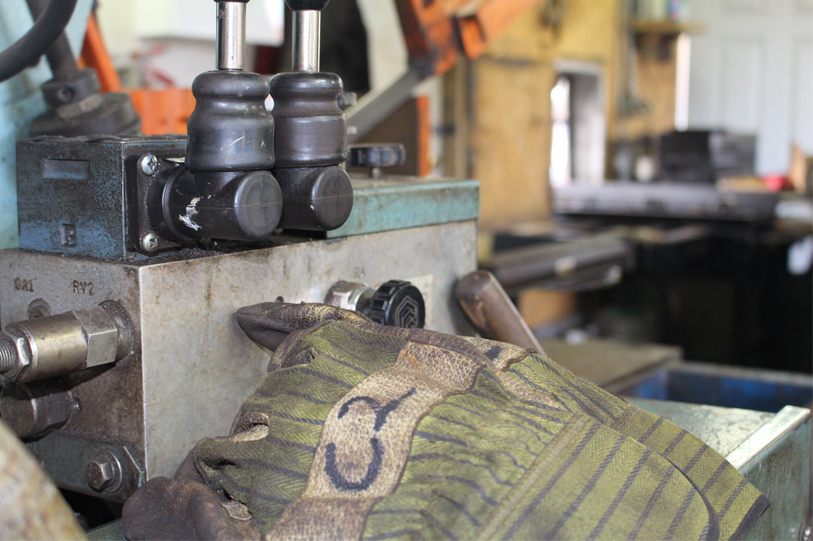 "It was time to diversify," Jake said. "So they started focusing on the columns, beams, and main member skeleton pieces and expanded our client portfolio to include schools, hospitals, and other large structures."
When Mrs. Thomas was diagnosed with Alzheimer's disease, it was time to pass the company to the next generation. Jake Thomas was only 22 years old when he began purchasing Thomas Steel in 2012.
"I thought no one would ever give a 22-year-old a credit line for a couple million dollars to buy materials for this business," he said. "Croghan was willing to work with me when other banks would not."
With help from Croghan Colonial Bank, Jake was able to get that line of credit and carry on his grandfather's legacy while helping to manage his mother's health care.
"We saw some tough financial times, and a lot of other banks would not have worked with us," Jake said. "If it weren't for our relationship with Croghan and their flexibility, we wouldn't be in business today."
It's all part of being a community bank. It is very easy to loan to a small business when times are good. The challenge is standing behind them when times do get rough and working with them to get through it. And we did. As a community bank, that's what we strive to do. Because the clients I deal with I also live within the community, I worship with, I show with, I know they are good, hard-working people and they are worth fighting for.
With help from Croghan, Thomas Steel is thriving. Jake is once again partnering with Croghan as he leads Thomas Steel through an expansion and the purchase and installation of new equipment that will help streamline operations and position the company for continued growth.
"They have taken care of us. Croghan knows my family personally and has provided support and understanding over the year," said Jake. "It's more than business. It's a personal partnership, and it's comforting to know they believe in me."