Our Team
Dianne Staib

VP, Investment Representative

Dianne has been serving the financial needs of our local community for over 30 years. Not only have Dianne's years of banking and investment experience become an asset you can count on, but owning a local business has also given her insight into the variety of financial needs every household faces.

Phone: 419-355-2235
Email: dianne.staib@lpl.com
Mike Kelso

AVP, Investment Representative

Mike began his career in financial services in 2004 and has been assisting families and businesses in Northwest Ohio to pursue their goals ever since. He strongly believes in getting to know each client's unique and specific needs. By doing so, and by working in tandem with the team member at Croghan Colonial Bank, Mike is able to provide specifically tailored strategies for virtually any situation.

Phone: 419-355-2290.
Email: michael.kelso@lpl.com
Investment Products
Think you don't have enough money to invest? Think again. Many of our clients think you have to have a lot of money to invest in something other than a savings account. That couldn't be further from the truth. At Croghan Investment & Insurance Services, we take a personalized investment approach based on your needs, goals, and willingness to take risks. Some of the investment products we offer access to include:
Annuities
College Savings Plans
IRAs
Insurance Products
Insurance provides financial support and helps reduce uncertainties in business and human life. It provides safety and security against particular events, such as sudden loss. Croghan Investment & Insurance Services is happy to offer Life Insurance and Long Term Care Insurance. Already have insurance? We provide a free insurance review to make sure you have all the coverage you need.
Retirement Income Strategies
Smart retirement income strategies are designed with the goal to create retirement income that will weather inflation, market volatility, and unexpected expenses. You worked hard and saved diligently for retirement. Now comes the fun part: getting to enjoy the retirement you've been envisioning along the way. But before you do that, you need to know where you stand and have a strategy that strives to generate income that can last your entire lifetime – that's where Croghan Investment and Insurance Services can help.
Financial Planning*
All of us are in different stages in life financially. You could be just starting out, entering midlife, enjoying retirement, or maybe somewhere in between. Regardless of your current financial situation, Croghan Investment & Insurance Services can help you plan for it. And we can develop a plan for our financial future too.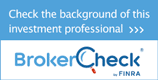 | | | | | |
| --- | --- | --- | --- | --- |
| Not FDIC Insured | Not Bank Guaranteed | May Lose Value | Not Guaranteed by Any Government Agency | Not a Bank Deposit |
Croghan Colonial Bank ("Financial Institution") provides referrals to financial professionals of LPL Financial LLC ("LPL") pursuant to an agreement that allows LPL to pay the Financial Institution for these referrals. This creates an incentive for the Financial Institution to make these referrals, resulting in a conflict of interest. The Financial Institution is not a current client of LPL for brokerage or advisory services. Please visit https://www.lpl.com/disclosures/is-lpl-relationship-disclosure.html