Navigating the Landscape of Commercial Real Estate Loans
Article details provided by Chip VanDette, SVP, Chief Lending Officer.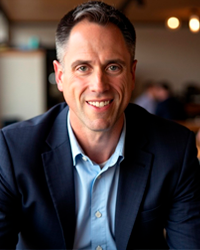 Croghan's Senior Vice President, Chief Lending Officer, Chip VanDette, has advice if you're looking for a Commercial Real Estate Loan, especially with the current high-interest rate environment.
"Other banks are saying no if it doesn't fit in their box," Chip said. "We look at every deal uniquely. We leave no stone left unturned when we're trying to make something work."
A Commercial Real Estate Loan with Croghan can help you finance the purchase of strip malls, storage facilities, apartments and other investment properties intended to generate income.
Amidst a Commercial Finance market that tightening, Croghan's lending policies are structured in a way that minimizes the impact of a change in interest rates, so you can manage your business expenses regardless of the market.
We offer options for Commercial Real Estate Loans as well as advice from lending experts who can assess your financial needs.
At Croghan Colonial Bank you won't be pressured to pursue a loan unless we feel we can address your unique needs. Chip said: "We will talk through a deal and provide guidance, whether you've applied for a loan or not." We see ourselves as trusted advisors, and we know the importance of relationships and getting to know our customers. That's the Community Banking difference you can rely on.
To learn more about our loans and refinancing options, contact your local Commercial Loan Officer.